Course Introduction: Web Designing Course
Welcome to the Web Designing course! In this comprehensive training program, you will delve into the exciting world of web design and gain the essential skills and knowledge required to become a proficient web designer. Web design is a creative and dynamic field that involves designing visually appealing and user-friendly websites for various purposes, ranging from personal blogs to business websites and e-commerce platforms.
Course Overview: The Web Designing course is designed to cater to individuals with a passion for creativity and those aspiring to pursue a career in web design. Throughout the course, you will learn about key web design principles, tools, and techniques used in the industry.
Key Learning Objectives:
Introduction to Web Designing: Familiarize yourself with the basics of web design, its significance in the digital world, and its role in creating engaging online experiences.

HTML and CSS Fundamentals: Understand the building blocks of web design, including HTML for creating website structure and CSS for styling and layout.

Responsive Web Design: Learn how to design websites that adapt to different devices and screen sizes, ensuring optimal user experience on desktops, tablets, and smartphones.

Visual Design and User Interface (UI): Explore the principles of visual design, color theory, typography, and UI design to create aesthetically pleasing websites.

Web Graphics and Multimedia: Gain knowledge in using graphics, images, videos, and other multimedia elements to enhance web design.

Website Prototyping and Wireframing: Learn to create website prototypes and wireframes to plan and visualize website layouts and functionalities.

Web Design Software: Familiarize yourself with popular web design tools like Adobe XD, Sketch, or Figma for designing and prototyping websites.

Website Publishing and Maintenance: Understand the process of publishing websites to the internet and learn about website maintenance best practices.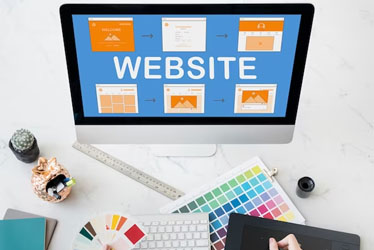 Fees and Eligibility :
DEPEND ON COURSE
Eligibility:-As per course requirement
Documents Required :
Educational Documents ( Attested )
Two Copies of the Computerized National Identity Card (CNIC)
Two Recent Passport Size Color Photographs
Original Bank Deposit Slip