Course Introduction: Video Editing Course
Welcome to the Video Editing course! In this comprehensive training program, you will dive into the fascinating world of video editing and gain the essential skills and knowledge required to become a proficient video editor. Video editing is a creative and powerful process that involves assembling and enhancing raw video footage into a cohesive and engaging final product, whether it's for films, television, advertisements, online content, or personal projects.
Course Overview: The Video Editing course is designed to cater to individuals with a passion for storytelling and those aspiring to pursue a career in video editing. Throughout the course, you will learn about key video editing techniques, software, and storytelling principles used in the industry.
Key Learning Objectives:
Introduction to Video Editing: Familiarize yourself with the fundamentals of video editing, its importance in visual storytelling, and its impact on audience engagement.

Video Editing Software: Explore popular video editing software like Adobe Premiere Pro, Final Cut Pro, or DaVinci Resolve, and learn essential editing tools and features.

Understanding Footage: Learn how to analyze and organize raw video footage, identifying the best shots to tell a compelling story.

Basic Video Editing Techniques: Gain skills in cutting, trimming, and arranging video clips to create a smooth and seamless flow in your edits.

Advanced Editing Techniques: Explore transitions, effects, audio manipulation, color grading, and other advanced editing techniques to elevate the visual quality of your videos.

Storytelling through Editing: Understand the art of visual storytelling, pacing, and creating emotion through editing choices.

Video Formats and Output: Learn about different video formats and the process of exporting videos for various platforms and purposes.

Editing Workflow and Time Management: Develop an efficient editing workflow and time management skills to handle projects effectively.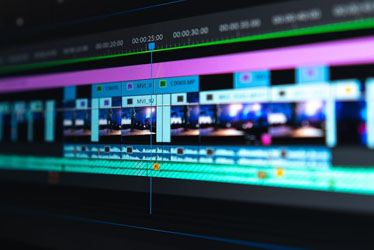 Fees and Eligibility :
DEPEND ON COURSE
Eligibility:-As per course requirement
Documents Required :
Educational Documents ( Attested )
Two Copies of the Computerized National Identity Card (CNIC)
Two Recent Passport Size Color Photographs
Original Bank Deposit Slip