Course Introduction: Project Management
Welcome to the Project Management course! In this comprehensive training program, you will immerse yourself in the world of project management and gain the essential skills and knowledge required to become a proficient project manager. Project management is a crucial discipline that involves planning, executing, and controlling projects to achieve specific goals within defined constraints.
Course Overview: The Project Management course is designed to cater to individuals with a passion for leading and managing projects and those aspiring to pursue a career in project management. Throughout the course, you will learn about key project management principles, methodologies, and best practices that are essential for successful project delivery.
Key Learning Objectives:
Introduction to Project Management: Familiarize yourself with the fundamentals of project management, the role of a project manager, and the importance of project management in various industries.

Project Initiation and Planning: Learn the key steps in project initiation, defining project objectives, creating project plans, and developing work breakdown structures (WBS).

Scope Management: Understand how to define project scope, manage scope changes, and ensure that projects stay on track.

Time Management: Explore techniques for project scheduling, critical path analysis, and time resource management.

Cost Management: Gain knowledge about project budgeting, cost estimation, and cost control throughout the project lifecycle.

Quality Management: Learn how to ensure that project deliverables meet quality standards and how to implement quality assurance and control measures.

Risk Management: Understand the process of identifying, analyzing, and managing project risks to mitigate potential issues.

Project Execution and Control: Explore project execution techniques, monitoring project progress, and controlling project variables.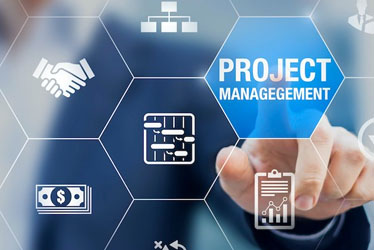 Fees and Eligibility :
DEPEND ON COURSE
Eligibility:-As per course requirement
Documents Required :
Educational Documents ( Attested )
Two Copies of the Computerized National Identity Card (CNIC)
Two Recent Passport Size Color Photographs
Original Bank Deposit Slip