Professional Diploma in Agriculture
Course Introduction: Professional Diploma in Agriculture
Welcome to the Professional Diploma in Agriculture course! In this comprehensive training program, you will immerse yourself in the diverse field of agriculture and gain the essential skills and knowledge required to become a proficient agricultural professional. Agriculture is the backbone of our society, providing food, fiber, and various resources while sustaining rural economies and ensuring environmental stewardship.
Course Overview: The Professional Diploma in Agriculture course is designed to cater to individuals interested in agriculture, crop production, livestock management, and those aspiring to pursue a career in the agricultural sector. Throughout the course, you will learn about key agricultural principles, practices, and technologies applied in modern farming.
Key Learning Objectives:
Introduction to Agriculture: Familiarize yourself with the fundamentals of agriculture, its significance in food production, and its role in the global economy.

Crop Production and Management: Understand the principles of crop production, including soil preparation, planting, irrigation, and crop protection.

Livestock Farming and Animal Husbandry: Learn about livestock management, animal health, breeding practices, and sustainable animal husbandry.

Agricultural Machinery and Technology: Explore modern agricultural machinery and technologies used for efficient farming practices.

Sustainable Agriculture and Environmental Conservation: Gain insights into sustainable agriculture practices and the importance of environmental conservation in farming.

Pest and Disease Management: Understand pest and disease identification and control measures in crop production and livestock farming.

Agribusiness and Marketing: Learn about agribusiness management, value chains, and marketing strategies for agricultural products.

Agricultural Economics and Farm Management: Explore agricultural economics, financial management, and farm planning for economic viability.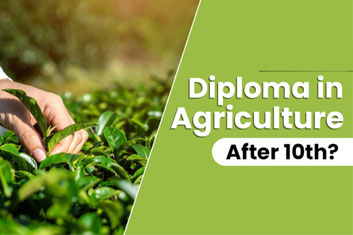 Fees and Eligibility :
DEPEND ON COURSE
Eligibility:-As per course requirement
Documents Required :
Educational Documents ( Attested )
Two Copies of the Computerized National Identity Card (CNIC)
Two Recent Passport Size Color Photographs
Original Bank Deposit Slip