Occupation Health and Safety
Course Introduction: Occupational Health and Safety Course
Welcome to the Occupational Health and Safety course! In this comprehensive training program, you will immerse yourself in the critical field of occupational health and safety (OHS) and gain the essential skills and knowledge required to become a proficient health and safety professional. Occupational health and safety is a crucial aspect of workplace management, aiming to ensure the well-being and safety of employees and prevent work-related injuries and illnesses.
Course Overview: The Occupational Health and Safety course is designed to cater to individuals interested in workplace safety, risk management, and those aspiring to pursue a career in health and safety management. Throughout the course, you will learn about key OHS principles, regulations, and best practices applied in various work settings.
Key Learning Objectives:
Introduction to Occupational Health and Safety: Familiarize yourself with the fundamentals of occupational health and safety, the importance of workplace safety, and the impact of safety measures on worker health.

Occupational Health Hazards: Understand common occupational health hazards, including physical, chemical, biological, and ergonomic hazards.

Risk Assessment and Management: Learn how to assess workplace risks, implement risk management strategies, and create safer work environments.

Workplace Safety Regulations: Explore local and international workplace safety regulations and standards to ensure compliance and adherence to safety protocols.

Workplace Safety Committees and Programs: Gain insights into the establishment of safety committees and the development of safety programs in organizations.

Personal Protective Equipment (PPE): Understand the proper use, selection, and maintenance of personal protective equipment to protect workers from hazards.

Incident Reporting and Investigation: Learn how to effectively report and investigate workplace incidents to prevent future accidents and improve safety.

Safety Training and Education: Develop skills in providing safety training to employees, raising awareness about safety practices, and promoting a safety culture.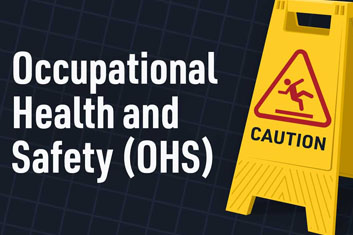 Fees and Eligibility :
DEPEND ON COURSE
Eligibility:-As per course requirement
Documents Required :
Educational Documents ( Attested )
Two Copies of the Computerized National Identity Card (CNIC)
Two Recent Passport Size Color Photographs
Original Bank Deposit Slip