Course Introduction: Hotel Management
Welcome to the Hotel Management course! In this comprehensive training program, you will embark on a journey to learn the intricacies of managing and operating a successful hotel or hospitality establishment. Hotel management is a dynamic and rewarding field that requires a diverse set of skills, and this course will equip you with the knowledge and expertise needed to excel in the hospitality industry.
Course Overview: The Hotel Management course is designed to cater to individuals with a passion for hospitality and those aspiring to pursue a career in hotel management. Throughout the course, you will gain a thorough understanding of the key aspects involved in running a hotel, from guest services to marketing and financial management.
Key Learning Objectives:
Introduction to the Hospitality Industry: Familiarize yourself with the hospitality industry, its evolution, and the different sectors it encompasses, with a focus on hotel management.

Hotel Operations and Front Office Management: Learn about the day-to-day operations of a hotel, front office procedures, reservations, guest check-in, and concierge services.

Housekeeping and Facilities Management: Understand the importance of housekeeping and maintenance in maintaining a clean and welcoming environment for guests.

Food and Beverage Management: Explore the principles of food and beverage management, menu planning, restaurant operations, and the role of dining experiences in guest satisfaction.

Sales and Marketing in Hospitality: Gain knowledge about sales and marketing strategies specific to the hospitality industry, including online marketing and revenue management.

Human Resource Management in Hotels: Learn how to recruit, train, and manage a diverse team of hotel staff to deliver exceptional guest experiences.

Financial Management and Budgeting: Understand the financial aspects of hotel management, including budgeting, cost control, and financial analysis.

Guest Relations and Customer Service: Develop skills in delivering exceptional customer service, managing guest feedback, and handling challenging situations.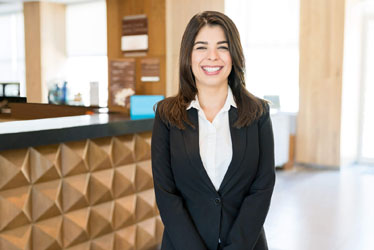 Fees and Eligibility :
DEPEND ON COURSE
Eligibility:-As per course requirement
Documents Required :
Educational Documents ( Attested )
Two Copies of the Computerized National Identity Card (CNIC)
Two Recent Passport Size Color Photographs
Original Bank Deposit Slip