Course Introduction: Graphic Designing Course
Welcome to the Graphic Designing course! In this comprehensive training program, you will dive into the creative world of graphic design and gain the essential skills and knowledge required to become a proficient graphic designer. Graphic design is a dynamic and visually captivating field that involves creating visual communication solutions for various purposes, including branding, marketing, advertising, and multimedia projects.
Course Overview: The Graphic Designing course is designed to cater to individuals with a passion for creativity and those aspiring to pursue a career in graphic design. Throughout the course, you will learn about key graphic design principles, tools, and techniques used in the industry.
Key Learning Objectives:
Introduction to Graphic Designing: Familiarize yourself with the basics of graphic design, its significance in visual communication, and its role in various industries.

Elements and Principles of Design: Explore the fundamental elements of design, such as color, typography, layout, and composition, and understand how to apply design principles effectively.

Vector Graphics and Illustration: Learn to use vector graphic software like Adobe Illustrator to create scalable and high-quality illustrations and graphics.

Image Editing and Photo Manipulation: Gain skills in image editing and manipulation using software like Adobe Photoshop to enhance photographs and create visual effects.

Print Design: Understand the process of designing for print materials, such as brochures, posters, flyers, and business cards.

Branding and Logo Design: Explore the art of creating impactful logos and developing cohesive visual identities for businesses and organizations.

Digital and Web Graphics: Learn to design graphics for websites, social media platforms, and digital marketing campaigns.

Design Portfolio Development: Build a professional graphic design portfolio showcasing your skills and creativity to potential clients or employers.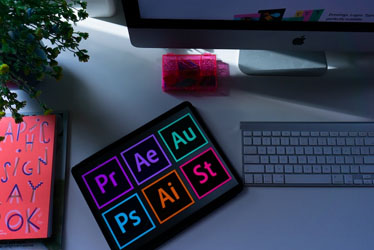 Fees and Eligibility :
DEPEND ON COURSE
Eligibility:-As per course requirement
Documents Required :
Educational Documents ( Attested )
Two Copies of the Computerized National Identity Card (CNIC)
Two Recent Passport Size Color Photographs
Original Bank Deposit Slip