Course Introduction: Event Management
Welcome to the Event Management course! In this comprehensive training program, you will immerse yourself in the exciting world of event planning and gain the essential skills and knowledge required to become a proficient event manager. Event management is a dynamic and creative field that involves organizing and coordinating various types of events, from corporate conferences to weddings and festivals.
Course Overview: The Event Management course is designed to cater to individuals with a passion for organizing and coordinating events and those aspiring to pursue a career in event management. Throughout the course, you will learn about the key aspects involved in planning, executing, and managing successful events.
Key Learning Objectives:
Introduction to Event Management: Familiarize yourself with the event management industry, the different types of events, and the roles and responsibilities of an event manager.

Event Planning and Budgeting: Learn the fundamentals of event planning, including setting objectives, creating timelines, and budgeting for different aspects of events.

Venue Selection and Logistics: Understand the importance of choosing suitable event venues and coordinating logistics, including seating arrangements, audiovisual setup, and catering services.

Event Marketing and Promotion: Explore effective event marketing strategies, including social media promotion, email campaigns, and public relations.

Vendor Management: Gain knowledge about selecting and managing vendors, such as suppliers, caterers, photographers, and entertainers, to ensure seamless event execution.

Risk Management and Contingency Planning: Learn how to identify potential risks associated with events and develop contingency plans to address unforeseen challenges.

Event Coordination and Execution: Develop skills in coordinating event activities, managing event-day logistics, and providing exceptional customer service to attendees.

Post-Event Evaluation and Feedback: Understand the importance of evaluating event success and gathering feedback from stakeholders to improve future events.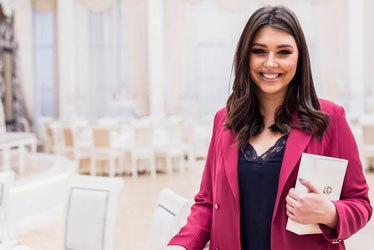 Fees and Eligibility :
DEPEND ON COURSE
Eligibility:-As per course requirement
Documents Required :
Educational Documents ( Attested )
Two Copies of the Computerized National Identity Card (CNIC)
Two Recent Passport Size Color Photographs
Original Bank Deposit Slip