Diploma in Mass Communication
Course Introduction: Diploma in Mass Communication
Welcome to the Diploma in Mass Communication course! In this comprehensive training program, you will explore the dynamic and multifaceted world of mass communication and gain the essential skills and knowledge required to become a proficient media communicator. Mass communication plays a crucial role in shaping public opinion, disseminating information, and influencing society.
Course Overview: The Diploma in Mass Communication course is designed to cater to individuals interested in media studies, communication, journalism, and those aspiring to pursue a career in the field of mass communication. Throughout the course, you will learn about key mass communication principles, media theories, practices, and various forms of media.
Key Learning Objectives:
Introduction to Mass Communication: Familiarize yourself with the significance of mass communication, its historical context, and its role in society.

Media Theories and Effects: Understand media theories, including agenda setting, cultivation, and social learning, and their impact on public perception.

Print Media: Explore print journalism, newspapers, magazines, and the role of print media in information dissemination.

Broadcast Media: Learn about radio and television broadcasting, programming, and the influence of broadcast media on audiences.

Digital Media and New Media Technologies: Understand the impact of digital media, social media, online platforms, and emerging technologies on mass communication.

Media Ethics and Regulation: Explore media ethics, responsible journalism, and the regulatory frameworks governing the media industry.

Visual Communication and Media Production: Learn about visual storytelling, media production techniques, and the power of visuals in mass communication.

Public Relations and Corporate Communication: Understand the role of public relations in managing media relations and shaping organizational communication.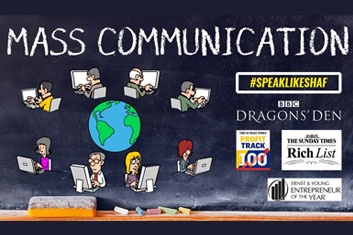 Fees and Eligibility :
DEPEND ON COURSE
Eligibility:-As per course requirement
Documents Required :
Educational Documents ( Attested )
Two Copies of the Computerized National Identity Card (CNIC)
Two Recent Passport Size Color Photographs
Original Bank Deposit Slip