Course Introduction: Diploma in Landscaping
Welcome to the Diploma in Landscaping course! In this comprehensive training program, you will immerse yourself in the world of landscape design and gain the essential skills and knowledge required to become a proficient landscaper. Landscaping is a creative and fulfilling field that involves designing and transforming outdoor spaces to create beautiful and functional environments.
Course Overview: The Diploma in Landscaping course is designed to cater to individuals interested in horticulture, architecture, and those aspiring to pursue a career in landscape design and implementation. Throughout the course, you will learn about key landscaping principles, horticultural practices, and landscape construction techniques.
Key Learning Objectives:
Introduction to Landscaping: Familiarize yourself with the significance of landscaping, its historical context, and its role in creating sustainable outdoor spaces.

Landscape Design Concepts: Understand landscape design principles, including site analysis, space planning, and aesthetic considerations.

Plant Selection and Horticulture: Learn about horticultural practices, plant selection, and how to create thriving garden landscapes.

Hardscape and Landscape Construction: Explore the construction of hardscape elements, such as pathways, patios, and water features, and how they integrate with the landscape.

Landscape Maintenance: Study landscape maintenance techniques, including pruning, fertilization, and pest control.

Sustainable Landscaping: Discover eco-friendly and sustainable landscaping practices to minimize environmental impact.

Landscape Lighting: Understand the importance of landscape lighting and how it enhances the nighttime appeal of outdoor spaces.

Portfolio Development: Learn how to present your landscape designs effectively, building a professional portfolio.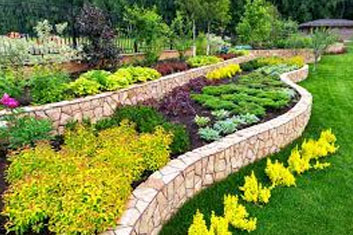 Fees and Eligibility :
DEPEND ON COURSE
Eligibility:-As per course requirement
Documents Required :
Educational Documents ( Attested )
Two Copies of the Computerized National Identity Card (CNIC)
Two Recent Passport Size Color Photographs
Original Bank Deposit Slip