Diploma in Greeting Card Making
Course Introduction: Diploma in Greeting Card Making
Welcome to the Diploma in Greeting Card Making course! In this comprehensive training program, you will delve into the art of creating heartfelt and personalized greeting cards and gain the essential skills and knowledge required to become a proficient greeting card maker. Greeting cards are a thoughtful way to express emotions, convey messages, and celebrate special occasions with loved ones.
Course Overview: The Diploma in Greeting Card Making course is designed to cater to individuals interested in crafts, creativity, and those aspiring to develop their skills in creating beautiful and unique greeting cards. Whether you are a beginner or have some prior experience in crafting, this course will provide you with a strong foundation and opportunities to explore various card-making techniques and styles.
Key Learning Objectives:
Introduction to Greeting Card Making: Familiarize yourself with the significance of greeting cards, their purpose, and their impact on building connections.

Card Making Tools and Materials: Learn about the essential card-making tools, such as cardstock, adhesive, embellishments, and how to use them effectively.

Card Design and Layout: Understand the principles of card design, layout, and composition to create visually appealing cards.

Handmade Paper Crafts: Explore various handmade paper crafts, including quilling, embossing, and decoupage, to enhance your card designs.

Calligraphy and Lettering: Practice calligraphy and lettering techniques to add beautiful handwritten messages to your greeting cards.

Seasonal and Special Occasion Cards: Learn how to create cards for different occasions, such as birthdays, weddings, holidays, and more.

Pop-up and Interactive Cards: Discover the art of making pop-up and interactive cards to surprise and delight recipients.

Portfolio Development: Learn how to curate and present your greeting card creations effectively, building a professional portfolio.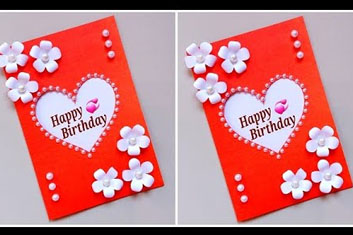 Fees and Eligibility :
DEPEND ON COURSE
Eligibility:-As per course requirement
Documents Required :
Educational Documents ( Attested )
Two Copies of the Computerized National Identity Card (CNIC)
Two Recent Passport Size Color Photographs
Original Bank Deposit Slip