Diploma in General Banking
Course Introduction: Diploma in General Banking
Welcome to the Diploma in General Banking course! In this comprehensive training program, you will delve into the fundamental aspects of general banking and gain the essential skills and knowledge required to become proficient in various banking operations and customer services. General banking forms the backbone of banking institutions, encompassing a wide range of financial services and transactions.
Course Overview: The Diploma in General Banking course is designed to cater to individuals interested in banking operations, customer service, and those aspiring to pursue a career in the banking industry. Throughout the course, you will learn about key banking principles, procedures, and best practices applied in general banking.
Key Learning Objectives:
Introduction to General Banking: Familiarize yourself with the fundamentals of general banking, the role of banks in the economy, and the scope of banking services.

Banking Operations and Services: Understand various banking operations, including account opening, cash handling, check processing, and fund transfers.

Customer Relationship Management: Learn about effective customer service strategies, handling customer inquiries, and resolving banking-related issues.

Deposit and Loan Products: Explore different types of deposit accounts and loan products offered by banks to meet customer needs.

Electronic Banking Services: Gain insights into electronic banking services, including online banking, mobile banking, and ATM services.

Foreign Exchange and Trade Services: Understand foreign exchange transactions and trade finance services offered by banks to facilitate international trade.

Banking Regulations and Compliance: Learn about banking regulations and compliance measures to ensure adherence to legal and regulatory standards.

Risk Management in Banking: Explore risk management practices in banking to mitigate financial risks and ensure stability.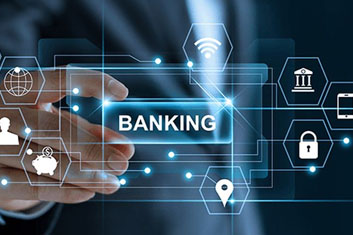 Fees and Eligibility :
DEPEND ON COURSE
Eligibility:-As per course requirement
Documents Required :
Educational Documents ( Attested )
Two Copies of the Computerized National Identity Card (CNIC)
Two Recent Passport Size Color Photographs
Original Bank Deposit Slip