Diploma in English Comprehension
Course Introduction: Diploma in English Comprehension
Welcome to the Diploma in English Comprehension course! In this comprehensive training program, you will embark on a journey to enhance your English comprehension skills. The course is designed to provide you with the essential tools and strategies required to understand and interpret various types of English texts effectively.
Course Overview: The Diploma in English Comprehension course is tailored for individuals seeking to improve their reading and understanding of English texts. Whether you are a student, a professional, or someone interested in refining your English language skills, this course will cater to your needs. Throughout the course, you will develop critical thinking and analytical abilities to comprehend different genres of English literature.
Key Learning Objectives:
Introduction to English Comprehension: Familiarize yourself with the importance of effective comprehension and its role in communication and learning.

Reading Strategies: Learn various reading techniques, such as skimming, scanning, and active reading, to improve your reading efficiency.

Vocabulary Development: Enhance your English vocabulary by learning new words and their contextual meanings within texts.

Main Ideas and Supporting Details: Develop the skills to identify main ideas and supporting details in written passages.

Inference and Interpretation: Learn how to make inferences and draw conclusions from the information presented in the text.

Text Structure and Organization: Understand different text structures, such as cause and effect, compare and contrast, and chronological order, to comprehend written pieces effectively.

Analyzing Fiction and Non-Fiction: Explore strategies for analyzing both fictional and non-fictional texts, including novels, articles, essays, and reports.

Critical Reading: Develop critical reading skills to evaluate arguments, identify biases, and assess the credibility of sources.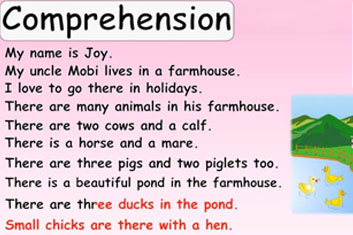 Fees and Eligibility :
DEPEND ON COURSE
Eligibility:-As per course requirement
Documents Required :
Educational Documents ( Attested )
Two Copies of the Computerized National Identity Card (CNIC)
Two Recent Passport Size Color Photographs
Original Bank Deposit Slip