Diploma in Early Childhood Care and Education
Course Introduction: Diploma in Early Childhood Care and Education
Welcome to the Diploma in Early Childhood Care and Education course! In this comprehensive and nurturing training program, you will delve into the world of early childhood development and education, gaining the essential skills and knowledge required to become a proficient early childhood educator. As an early childhood educator, you will play a pivotal role in shaping the foundation of young minds and fostering their holistic growth.
Course Overview: The Diploma in Early Childhood Care and Education course is designed for individuals passionate about working with young children, aspiring early childhood educators, and those seeking to enhance their expertise in this critical field. Throughout this course, you will explore child development theories, teaching methodologies, and best practices for providing a safe and stimulating learning environment for young learners.
Key Learning Objectives:
Introduction to Early Childhood Education: Familiarize yourself with the importance of early childhood education, the role of an early childhood educator, and the significance of play in learning.

Child Development and Psychology: Study child development theories and understand the physical, cognitive, social, and emotional milestones in early childhood.

Learning through Play: Explore the concept of play-based learning and its role in fostering creativity, problem-solving, and language development in young children.

Curriculum Planning for Early Childhood: Learn how to design developmentally appropriate and engaging curricula for early childhood education.

Classroom Management and Behavior Guidance: Develop effective classroom management strategies and positive behavior guidance techniques for young children.

Language and Literacy Development: Understand the importance of language and literacy development and how to support language learning in early childhood.

Parent Involvement and Communication: Learn how to engage parents and families in the educational process and maintain effective communication.

Inclusive Education and Special Needs: Gain insights into inclusive education principles and supporting children with diverse learning needs.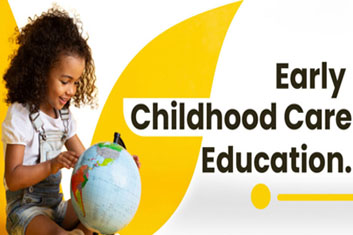 Fees and Eligibility :
DEPEND ON COURSE
Eligibility:-As per course requirement
Documents Required :
Educational Documents ( Attested )
Two Copies of the Computerized National Identity Card (CNIC)
Two Recent Passport Size Color Photographs
Original Bank Deposit Slip