Course Introduction: Diploma in E-Commerce
Welcome to the Diploma in E-Commerce course! In this comprehensive training program, you will immerse yourself in the dynamic world of electronic commerce (e-commerce) and gain the essential skills and knowledge required to become proficient in conducting online business operations. E-commerce has transformed the way businesses buy, sell, and interact with customers, making it a critical aspect of modern business strategies.
Course Overview: The Diploma in E-Commerce course is designed to cater to individuals interested in online business, digital marketing, and those aspiring to pursue a career in the e-commerce industry. Throughout the course, you will learn about key e-commerce concepts, strategies, and practices applied in various online business environments.
Key Learning Objectives:
Introduction to E-Commerce: Familiarize yourself with the fundamentals of e-commerce, its significance in business operations, and the different types of e-commerce models.

E-Commerce Website Development: Understand the process of creating and designing e-commerce websites to facilitate online transactions.

Online Payment Systems: Learn about various online payment systems and secure payment gateways used in e-commerce transactions.

E-Commerce Logistics and Supply Chain: Explore logistics and supply chain management in e-commerce, including order fulfillment and delivery.

E-Commerce Marketing and Digital Advertising: Gain insights into e-commerce marketing strategies, digital advertising, and customer acquisition techniques.

Customer Relationship Management (CRM): Understand the importance of CRM in e-commerce to enhance customer satisfaction and loyalty.

E-Commerce Security and Data Protection: Learn about e-commerce security measures and data protection to safeguard customer information and prevent fraud.

E-Commerce Analytics and Reporting: Explore tools and techniques for e-commerce analytics and reporting to track performance and make data-driven decisions.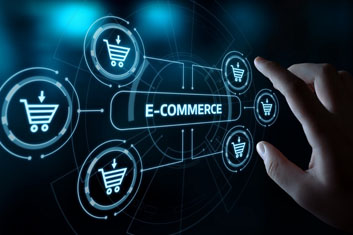 Fees and Eligibility :
DEPEND ON COURSE
Eligibility:-As per course requirement
Documents Required :
Educational Documents ( Attested )
Two Copies of the Computerized National Identity Card (CNIC)
Two Recent Passport Size Color Photographs
Original Bank Deposit Slip