Diploma in Dress Making and Fashion Design
Course Introduction: Diploma in Dress Making and Fashion Design
Welcome to the Diploma in Dress Making and Fashion Design course! In this comprehensive training program, you will immerse yourself in the art of dressmaking and fashion designing to gain the essential skills and knowledge required to become a proficient dressmaker and fashion designer. This course will equip you to create stunning garments, bring your fashion ideas to life, and express your creativity through clothing design.
Course Overview: The Diploma in Dress Making and Fashion Design course is designed to cater to individuals interested in fashion, clothing design, and those aspiring to pursue a career as a dressmaker and fashion designer. Throughout the course, you will learn about key dressmaking techniques, fashion design principles, and garment construction.
Key Learning Objectives:
Introduction to Dressmaking and Fashion Design: Familiarize yourself with the significance of dressmaking and fashion design, their role in the fashion industry, and the impact of clothing on self-expression.

Fashion Design Principles: Explore fashion design fundamentals, including color theory, fabric selection, and fashion illustration.

Pattern Making and Garment Construction: Master pattern making techniques and garment construction to bring your fashion designs to life.

Dressmaking Techniques: Learn dressmaking skills, including fabric cutting, sewing, and finishing techniques.

Fashion Sketching and Illustration: Develop fashion sketching and illustration skills to visualize and communicate your design ideas.

Dress Styles and Silhouettes: Study various dress styles, silhouettes, and their suitability for different body shapes and occasions.

Dress Embellishment and Decoration: Understand dress embellishment techniques, such as embroidery, beading, and appliqué.

Portfolio Development: Learn how to curate and present your dressmaking and fashion design works effectively, building a professional portfolio.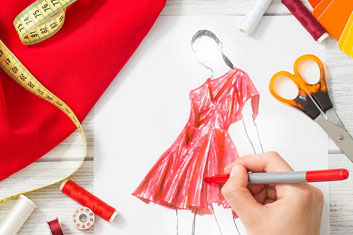 Fees and Eligibility :
DEPEND ON COURSE
Eligibility:-As per course requirement
Documents Required :
Educational Documents ( Attested )
Two Copies of the Computerized National Identity Card (CNIC)
Two Recent Passport Size Color Photographs
Original Bank Deposit Slip