Course Introduction: Diploma in Counseling
Welcome to the Diploma in Counseling course! In this comprehensive and compassionate training program, you will embark on a journey to become a proficient counselor, equipped with the essential skills and knowledge required to support individuals facing emotional and psychological challenges. As a counselor, you will play a crucial role in helping others cope with life's difficulties and work towards personal growth and healing.
Course Overview: The Diploma in Counseling course is designed for individuals interested in the field of counseling, aspiring counselors, and those seeking to enhance their counseling skills in various professional settings. Throughout this course, you will explore the principles of counseling, therapeutic techniques, and ethical practices necessary for providing effective support and guidance to clients.
Key Learning Objectives:
Introduction to Counseling: Familiarize yourself with the foundational principles of counseling, the role of a counselor, and the importance of confidentiality and ethical practices.

Theories of Counseling: Study different counseling theories, including cognitive-behavioral therapy, psychodynamic therapy, person-centered therapy, and more.

Active Listening and Empathy: Develop essential counseling skills such as active listening, empathy, and establishing a strong therapeutic alliance with clients.

Counseling Techniques: Explore various counseling techniques, including reflective questioning, role-playing, and cognitive restructuring.

Individual and Group Counseling: Understand the dynamics of individual counseling and group counseling, and learn how to facilitate group therapy sessions.

Crisis Intervention and Trauma Counseling: Gain insights into crisis intervention strategies and trauma counseling to support clients during difficult times.

Ethical Considerations in Counseling: Study ethical guidelines and best practices for maintaining professional boundaries and ensuring client well-being.

Self-Care for Counselors: Learn about the importance of self-care for counselors to prevent burnout and maintain emotional well-being.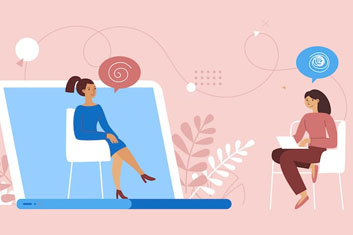 Fees and Eligibility :
DEPEND ON COURSE
Eligibility:-As per course requirement
Documents Required :
Educational Documents ( Attested )
Two Copies of the Computerized National Identity Card (CNIC)
Two Recent Passport Size Color Photographs
Original Bank Deposit Slip