Diploma in Beautician and Skin Care
Course Introduction: Diploma in Beautician and Skincare
Welcome to the Diploma in Beautician and Skincare course! In this comprehensive training program, you will delve into the world of beauty, skincare, and grooming to gain the essential skills and knowledge required to become a proficient beautician with a specialization in skincare. This course will equip you with the expertise to enhance natural beauty, address skincare concerns, and provide a range of beauty services.
Course Overview: The Diploma in Beautician and Skincare course is designed to cater to individuals interested in the beauty industry, cosmetology, and those aspiring to pursue a career as a beautician with a focus on skincare. Throughout the course, you will learn about key beauty techniques, advanced skincare practices, and effective skincare treatments.
Key Learning Objectives:
Introduction to Beauty and Skincare: Familiarize yourself with the significance of beauty, skincare, and grooming, and their impact on personal well-being and confidence.

Skincare and Skin Analysis: Master skincare techniques, including skin analysis, cleansing, toning, and facial treatments for various skin types.

Anti-Aging and Skin Rejuvenation: Learn about anti-aging skincare, treatments, and strategies for skin rejuvenation.

Acne and Problematic Skin Solutions: Understand skincare solutions for acne-prone and problematic skin conditions.

Advanced Skincare Treatments: Explore advanced skincare treatments, such as chemical peels, microdermabrasion, and dermaplaning.

Makeup Application and Bridal Makeup: Study the art of makeup application, bridal makeup, and techniques for different occasions.

Haircare and Styling: Learn haircare practices, hairstyling, and hair treatments to complement beauty services.

Salon Management and Professional Etiquette: Gain insights into salon management, customer service, and maintaining a successful beauty business.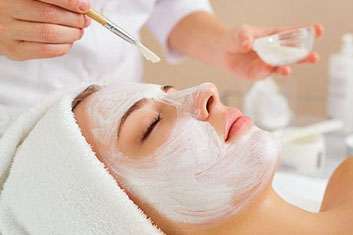 Fees and Eligibility :
DEPEND ON COURSE
Eligibility:-As per course requirement
Documents Required :
Educational Documents ( Attested )
Two Copies of the Computerized National Identity Card (CNIC)
Two Recent Passport Size Color Photographs
Original Bank Deposit Slip