Diploma in Airline Sales Executice
Course Introduction: Diploma in Airline Sales Executive
Welcome to the Diploma in Airline Sales Executive course! In this specialized and comprehensive training program, you will immerse yourself in the exciting world of airline sales and marketing, gaining the essential knowledge and skills required to become a proficient airline sales executive. Airline sales executives play a crucial role in driving revenue growth, building customer relationships, and ensuring the success of airline sales strategies.
Course Overview: The Diploma in Airline Sales Executive course is designed for individuals interested in the airline industry, aspiring airline sales professionals, and those seeking to enhance their expertise in airline sales and marketing. Throughout this course, you will explore the principles of airline sales, customer service, and how to excel in selling airline products and services.
Key Learning Objectives:
Introduction to Airline Sales: Familiarize yourself with the fundamentals of airline sales, the airline industry, and the role of an airline sales executive.

Airline Products and Services: Study various airline products and services, including tickets, ancillary offerings, and loyalty programs.

Customer Relationship Management: Learn the art of building and maintaining strong customer relationships to drive loyalty and repeat business.

Sales Techniques and Negotiation Skills: Develop effective sales techniques and negotiation skills to close airline sales deals successfully.

Airline Revenue Management: Gain insights into airline revenue management strategies and pricing techniques.

Travel Distribution Channels: Explore different travel distribution channels, including online travel agencies (OTAs) and global distribution systems (GDS).

Airline Marketing and Promotions: Understand how to develop and implement marketing and promotional campaigns to drive sales.

Customer Service Excellence: Study the importance of customer service in the airline industry and how to deliver exceptional customer experiences.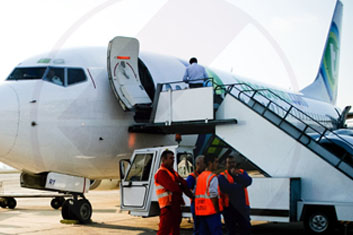 Fees and Eligibility :
DEPEND ON COURSE
Eligibility:-As per course requirement
Documents Required :
Educational Documents ( Attested )
Two Copies of the Computerized National Identity Card (CNIC)
Two Recent Passport Size Color Photographs
Original Bank Deposit Slip