Diploma in Advertising and Promotion
Course Introduction: Diploma in Advertising and Promotion
Welcome to the Diploma in Advertising and Promotion course! In this dynamic and engaging training program, you will explore the exciting world of advertising and promotion, gaining the essential knowledge and skills required to excel in the creative and competitive field of marketing communications.
Course Overview: The Diploma in Advertising and Promotion course is designed for individuals interested in advertising, marketing, and those aspiring to pursue a career in the advertising industry. Throughout this course, you will delve into the principles of effective advertising, strategic promotion, and how to create compelling campaigns that capture the attention of target audiences.
Key Learning Objectives:
Introduction to Advertising and Promotion: Familiarize yourself with the role of advertising in marketing, the marketing communication process, and the importance of effective promotion.

Consumer Behavior and Market Research: Understand consumer behavior theories and the significance of market research in developing successful advertising strategies.

Advertising Strategies and Campaign Planning: Study different advertising strategies, including brand positioning, target audience identification, and message development.

Creative Advertising and Copywriting: Develop creative and persuasive advertising content, including ad copy, slogans, and visual elements.

Media Selection and Media Planning: Learn how to select the most suitable advertising media and plan media campaigns to reach target audiences effectively.

Integrated Marketing Communications (IMC): Explore the concept of IMC and how to integrate advertising with other marketing elements for a cohesive brand message.

Digital Advertising and Social Media Marketing: Gain insights into digital advertising channels, social media advertising, and online campaign management.

Advertising Metrics and Performance Evaluation: Study advertising metrics and how to evaluate the performance and effectiveness of advertising campaigns.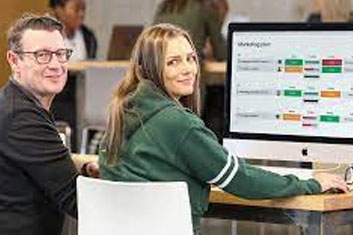 Fees and Eligibility :
DEPEND ON COURSE
Eligibility:-As per course requirement
Documents Required :
Educational Documents ( Attested )
Two Copies of the Computerized National Identity Card (CNIC)
Two Recent Passport Size Color Photographs
Original Bank Deposit Slip