Diploma in Accounts Management
Course Introduction: Diploma in Accounts Management
Welcome to the Diploma in Accounts Management course! In this comprehensive and practical training program, you will immerse yourself in the world of accounting and finance, gaining the essential knowledge and skills required to become proficient in accounts management. Accounts management is a critical function in organizations, ensuring accurate financial record-keeping and facilitating sound financial decision-making.
Course Overview: The Diploma in Accounts Management course is designed for individuals interested in accounting, finance, and those aspiring to pursue a career in accounts management. Throughout this course, you will explore the principles of accounting, financial analysis, and the various aspects of managing financial records and transactions.
Key Learning Objectives:
Introduction to Accounting: Familiarize yourself with the fundamental principles of accounting, the accounting equation, and the accounting cycle.

Financial Statements: Study financial statements, including the income statement, balance sheet, and cash flow statement, to understand a company's financial performance.

Bookkeeping and Record-Keeping: Learn the art of bookkeeping, maintaining financial records, and recording transactions accurately.

Accounts Payable and Receivable Management: Explore accounts payable and accounts receivable management, including invoicing, payment processing, and credit control.

Budgeting and Financial Planning: Understand the importance of budgeting and financial planning in managing company finances effectively.

Financial Analysis and Reporting: Gain insights into financial analysis techniques, financial ratios, and generating financial reports for decision-making.

Taxation and Compliance: Study taxation principles and compliance requirements to ensure adherence to tax laws and regulations.

Cost Control and Management: Learn how to control costs and manage expenses to improve a company's financial performance.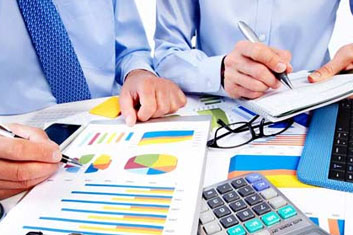 Fees and Eligibility :
DEPEND ON COURSE
Eligibility:-As per course requirement
Documents Required :
Educational Documents ( Attested )
Two Copies of the Computerized National Identity Card (CNIC)
Two Recent Passport Size Color Photographs
Original Bank Deposit Slip