Diploma in Accounting and Finance
Course Introduction: Diploma in Accounting and Finance
Welcome to the Diploma in Accounting and Finance course! In this comprehensive training program, you will immerse yourself in the dynamic world of accounting and finance and gain the essential skills and knowledge required to become a proficient accounting and finance professional. Accounting and finance are vital functions in the business world, encompassing financial management, reporting, analysis, and decision-making.
Course Overview: The Diploma in Accounting and Finance course is designed to cater to individuals interested in financial management, accounting principles, and those aspiring to pursue a career in finance or accounting-related fields. Throughout the course, you will learn about key accounting and finance concepts, techniques, and practices used in various industries and organizations.
Key Learning Objectives:
Introduction to Accounting and Finance: Familiarize yourself with the fundamentals of accounting and finance, their role in business operations, and their importance in financial decision-making.

Financial Accounting: Understand the principles of financial accounting, including recording financial transactions, preparing financial statements, and analyzing financial performance.

Managerial Accounting: Explore managerial accounting techniques, budgeting, cost analysis, and their application in managerial decision-making.

Financial Management: Learn financial management principles, including capital budgeting, working capital management, and financial planning.

Financial Analysis and Interpretation: Gain insights into financial statement analysis, ratio analysis, and interpreting financial data for decision-making.

Taxation and Tax Planning: Understand tax regulations and their implications for businesses and individuals, as well as tax planning strategies.

Auditing and Internal Controls: Explore auditing procedures, internal control systems, and their role in ensuring financial integrity and compliance.

Corporate Finance: Learn about corporate finance, including capital structure, dividend policy, and corporate financing decisions.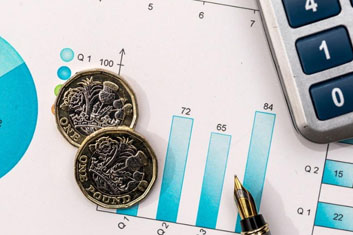 Fees and Eligibility :
DEPEND ON COURSE
Eligibility:-As per course requirement
Documents Required :
Educational Documents ( Attested )
Two Copies of the Computerized National Identity Card (CNIC)
Two Recent Passport Size Color Photographs
Original Bank Deposit Slip