Diploma in Abiation & Airport Security
Course Introduction: Diploma in Aviation & Airport Security
Welcome to the Diploma in Aviation & Airport Security course! In this comprehensive training program, you will immerse yourself in the dynamic world of aviation security and gain the essential skills and knowledge required to become a proficient security professional in the aviation and airport industry. Aviation security plays a critical role in ensuring the safety and protection of passengers, crew members, and airport facilities.
Course Overview: The Diploma in Aviation & Airport Security course is designed to cater to individuals interested in aviation, security management, and those aspiring to pursue a career in aviation security. Throughout the course, you will learn about key aviation security principles, procedures, and best practices applied in airports and aviation environments.
Key Learning Objectives:
Introduction to Aviation Security: Familiarize yourself with the fundamentals of aviation security, the challenges posed by potential threats, and the importance of security measures.

Airport Security Regulations: Understand national and international airport security regulations and the role of various stakeholders in ensuring compliance.

Threat Assessment and Risk Management: Learn how to assess security threats and risks in aviation environments and implement effective risk management strategies.

Access Control and Perimeter Security: Explore access control measures and perimeter security systems to safeguard restricted areas in airports.

Passenger and Baggage Screening: Gain knowledge in passenger and baggage screening procedures, including the use of advanced screening technologies.

Aircraft Security: Understand aircraft security protocols, including in-flight security measures and procedures to protect the aircraft from potential threats.

Crisis Management and Emergency Response: Develop skills in crisis management and emergency response planning to handle security incidents effectively.

Security Training and Awareness: Learn how to conduct security training for airport personnel and enhance security awareness among staff.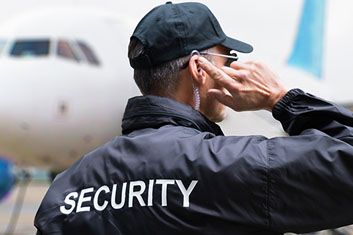 Fees and Eligibility :
DEPEND ON COURSE
Eligibility:-As per course requirement
Documents Required :
Educational Documents ( Attested )
Two Copies of the Computerized National Identity Card (CNIC)
Two Recent Passport Size Color Photographs
Original Bank Deposit Slip