Diploma Import and Export
Course Introduction: Diploma in Import and Export
Welcome to the Diploma in Import and Export course! In this comprehensive and insightful training program, you will delve into the world of international trade, gaining the essential knowledge and skills required to excel in the import and export industry. Import and export play a crucial role in global commerce, facilitating the movement of goods and services across borders.
Course Overview: The Diploma in Import and Export course is designed for individuals interested in international trade, aspiring import-export professionals, and those seeking to enhance their expertise in the import-export business. Throughout this course, you will explore the intricacies of international trade, import-export regulations, and the fundamentals of successful import and export operations.
Key Learning Objectives:
Introduction to International Trade: Familiarize yourself with the principles of international trade, the role of imports and exports in the global economy, and the benefits of international trade.

Import and Export Documentation: Study the essential documentation required for import and export transactions, including invoices, bills of lading, certificates of origin, and customs forms.

International Trade Regulations and Compliance: Understand trade regulations, customs laws, and compliance requirements governing import and export activities.

Incoterms and International Contracts: Explore Incoterms (International Commercial Terms) and the importance of clear and effective international trade contracts.

International Shipping and Logistics: Learn about international shipping methods, logistics, freight forwarding, and supply chain management.

Import and Export Financing: Gain insights into financing options, letters of credit, trade finance, and risk management in import-export transactions.

Market Research and Trade Opportunities: Conduct market research to identify export opportunities, target markets, and potential trade partners.

Import and Export Procedures: Master the procedures involved in importing and exporting goods, including customs clearance and trade compliance.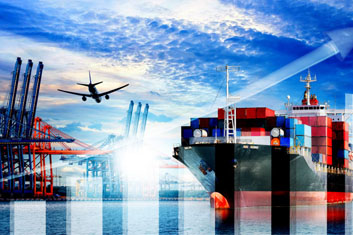 Fees and Eligibility :
DEPEND ON COURSE
Eligibility:-As per course requirement
Documents Required :
Educational Documents ( Attested )
Two Copies of the Computerized National Identity Card (CNIC)
Two Recent Passport Size Color Photographs
Original Bank Deposit Slip