Course Introduction: Digital Marketing Course
Welcome to the Digital Marketing course! In this comprehensive training program, you will embark on a journey into the dynamic and ever-evolving world of digital marketing. Digital marketing is a strategic approach that leverages various online channels and platforms to promote products, services, or brands, connect with target audiences, and achieve marketing objectives effectively in the digital age.
Course Overview: The Digital Marketing course is designed to cater to individuals interested in marketing, advertising, and those aspiring to pursue a career in digital marketing. Throughout the course, you will learn about key digital marketing concepts, strategies, and tools used in the industry.
Key Learning Objectives:
Introduction to Digital Marketing: Familiarize yourself with the fundamentals of digital marketing, its importance in the modern business landscape, and the advantages of digital channels.

Search Engine Optimization (SEO): Understand SEO techniques to optimize websites and content for search engines, improving organic visibility and search rankings.

Search Engine Marketing (SEM): Explore paid advertising strategies, such as pay-per-click (PPC) campaigns, to drive targeted traffic and conversions.

Social Media Marketing: Learn how to create and manage social media campaigns on platforms like Facebook, Instagram, Twitter, LinkedIn, and others.

Email Marketing: Gain knowledge in creating effective email campaigns to engage audiences, nurture leads, and build customer relationships.

Content Marketing: Explore content creation and distribution strategies, leveraging valuable and relevant content to attract and retain customers.

Digital Advertising: Understand various digital advertising methods, including display ads, remarketing, and native advertising.

Web Analytics and Performance Measurement: Familiarize yourself with web analytics tools to track and measure the success of digital marketing campaigns.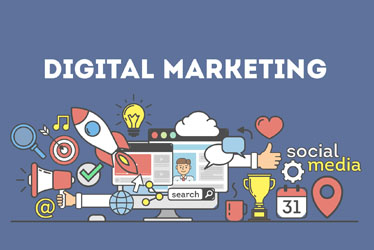 Fees and Eligibility :
DEPEND ON COURSE
Eligibility:-As per course requirement
Documents Required :
Educational Documents ( Attested )
Two Copies of the Computerized National Identity Card (CNIC)
Two Recent Passport Size Color Photographs
Original Bank Deposit Slip