Course Introduction: Amazon Selling Course
Welcome to the Amazon Selling course! In this comprehensive training program, you will delve into the world of selling on Amazon and gain the essential skills and knowledge required to succeed as an Amazon seller. Amazon is the world's largest online marketplace, offering tremendous opportunities for individuals and businesses to reach a vast customer base and grow their e-commerce businesses.
Course Overview: The Amazon Selling course is designed to cater to individuals interested in e-commerce, online selling, and those aspiring to build a profitable business on Amazon. Throughout the course, you will learn about key Amazon selling strategies, tools, and best practices used by successful sellers on the platform.
Key Learning Objectives:
Introduction to Amazon Selling: Familiarize yourself with the fundamentals of selling on Amazon, the benefits of the platform, and the various seller account types.

Product Research and Selection: Learn how to conduct product research, identify profitable product opportunities, and choose the right products to sell on Amazon.

Setting Up an Amazon Seller Account: Understand the process of creating and setting up a seller account on Amazon and optimizing your seller profile.

Amazon Product Listings: Explore the art of creating compelling product listings with effective titles, bullet points, product descriptions, and images.

Amazon SEO (Search Engine Optimization): Gain knowledge in optimizing product listings for Amazon's search algorithm to improve visibility and rankings.

Amazon Advertising: Discover Amazon's advertising options, including sponsored product ads and sponsored brand ads, to drive targeted traffic to your products.

Order Fulfillment and Customer Service: Understand order fulfillment methods, such as Fulfilled by Amazon (FBA) and Fulfilled by Merchant (FBM), and provide excellent customer service.

Amazon Performance Metrics: Learn how to track and analyze key performance metrics on Amazon to assess your business's health and identify areas for improvement.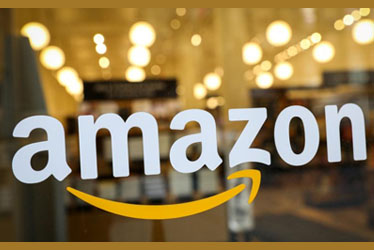 Fees and Eligibility :
DEPEND ON COURSE
Eligibility:-As per course requirement
Documents Required :
Educational Documents ( Attested )
Two Copies of the Computerized National Identity Card (CNIC)
Two Recent Passport Size Color Photographs
Original Bank Deposit Slip